Services Offered
Third-Party and Contract Manufacturing Opportunities
Third-Party and Contract Manufacturing Opportunities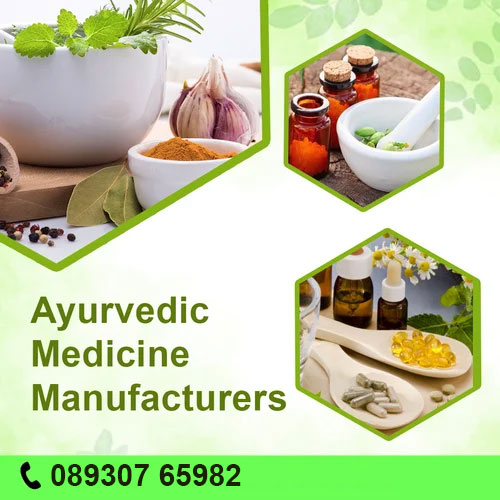 Elzac Herbals is proud to extend third-party and contract manufacturing opportunities to businesses seeking to develop high-quality Ayurvedic products. With our expertise in Ayurvedic formulations and modern manufacturing facilities, we offer a seamless and reliable partnership for your manufacturing needs. Here's what our manufacturing services entail:
Customized Product Development: We understand that every business has unique requirements and visions. As a third-party and contract manufacturer, we collaborate closely with you to develop customized Ayurvedic products that align with your brand's identity and target market. Our team of experts, including Ayurvedic professionals and scientists, will work with you to formulate products that meet your specific objectives.
Manufacturing Excellence: At Elzac Herbals, we adhere to the highest standards of manufacturing excellence. Our state-of-the-art facilities are equipped with advanced technology and adhere to Good Manufacturing Practices (GMP). We follow strict quality control protocols to ensure that every product meets stringent quality standards and regulatory requirements.
Quality Assurance: Quality is at the core of everything we do. We source premium-grade Ayurvedic ingredients from trusted suppliers, and our experienced team meticulously oversees every stage of the manufacturing process. Our commitment to quality extends to product testing, stability studies, and documentation to ensure that the final products are safe, effective, and of the highest quality.
Regulatory Compliance: Navigating the regulatory landscape can be complex. As your manufacturing partner, we are well-versed in regulatory requirements and can guide you through the necessary compliance procedures. Our manufacturing processes adhere to industry regulations and standards, giving you peace of mind and ensuring your products meet all necessary legal requirements.
Confidentiality and Intellectual Property Protection: We understand the importance of protecting your proprietary formulations and trade secrets. At Elzac Herbals, we prioritize confidentiality and maintain strict protocols to safeguard your intellectual property. You can trust us to handle your formulations with the utmost confidentiality and professionalism.
Scalability and Flexibility: Whether you require medium size-batch production or large-scale manufacturing, our facilities are designed to accommodate various production volumes. We offer scalability and flexibility to meet your evolving business needs, ensuring timely delivery and efficient production processes.
Continuous Support: Our commitment to your success extends beyond the manufacturing process. We provide ongoing support and consultation to help you navigate the market and ensure the success of your Ayurvedic products. Our team of experts is available to address your queries, provide guidance, and offer solutions to any manufacturing challenges you may encounter.
Partner with Elzac Herbals for third-party manufacturing and contract manufacturing services and benefit from our expertise, manufacturing capabilities, and commitment to excellence. Contact our team today to discuss your manufacturing requirements and explore how we can collaborate to bring your Ayurvedic products to life.

Together, let's create exceptional Ayurvedic products that make a positive impact on people's lives while establishing your brand as a trusted name in the industry.
Quality

100%

Customer Satisfaction

95%

Transparency

100%